COALESCE: GENDER SPECIFIC PSYCHO-SOCIAL, LEGAL AND ECONOMIC SUPPORT AND ASSISTANCE TO MIGRANT WOMEN VICTIMS OF TRAFFICKING FOR SEXUAL EXPLOITATION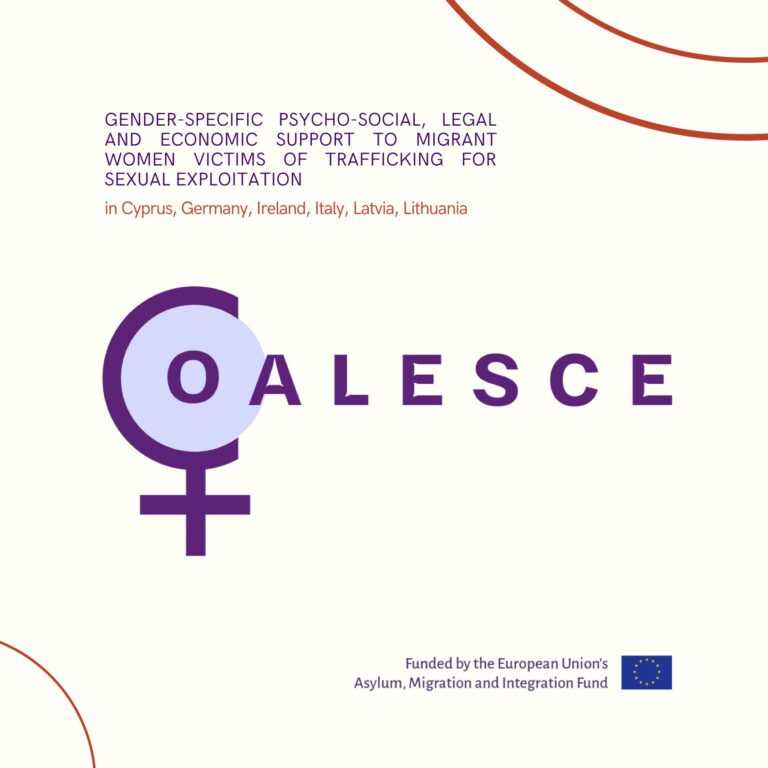 Since January 2021, European Network of Migrant Women is partnering in a project titled COALESCE, funded by the AMIF Fund and led by the Mediterranean Institute of Gender Studies in Cyprus.
Other partners in the project are: Immigrant Council of Ireland, Caritas and Refugee Council of Cyprus, Solwodi in Germany, Klaipeda Centre of Lithuania, Iroko Onlus of Italy and Marta Centre of Latvia.
The objective of COALESCE is to provide support to the female migrant victims of trafficking in human beings for sexual exploitation in Europe by providing gender-specific psycho-social, legal and economic support and assistance to third-country national women victims of sex trafficking, and to develop synergies and complementarities in facilitating needs identification, assistance and support, and improve transnational cooperation among front line professionals and practitioners.
The project aims to place the voices and authentic opinions of trafficked women at the centre of its implementation.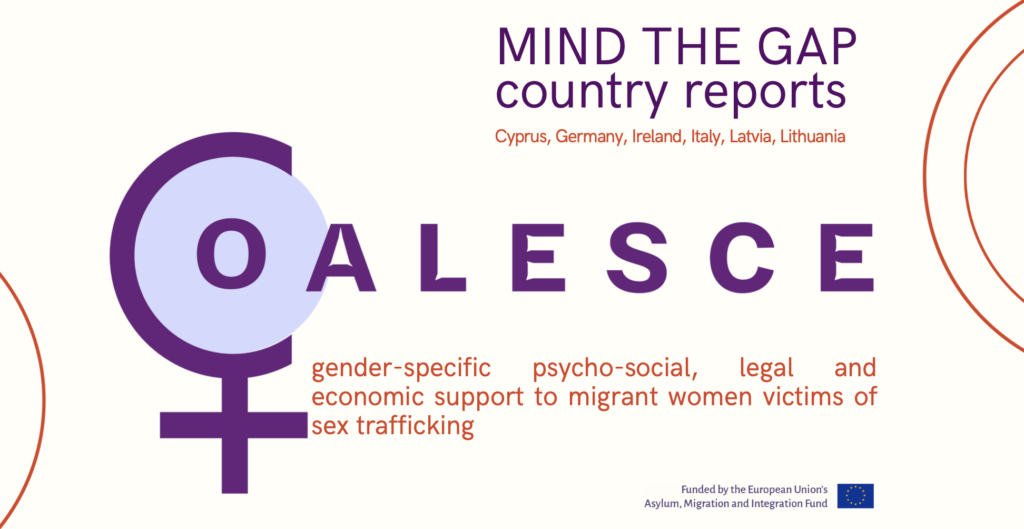 WORLD DAY AGAINST TRAFFICKING IN PERSONS. RECALLING CEDAW CONVENTION ARTICLE 6 AND ITS GENERAL RECOMMENDATION N 38
30 JULY 2021
Article 6 of the Convention on the Elimination of All Forms of Discrimination against Women (CEDAW) sets out States parties' legal obligation to "take all appropriate measures, including legislation, to suppress all forms of traffic in women and exploitation of prostitution of women". 
Despite the many existing anti-trafficking legal and policy frameworks at the national, regional and international levels, females continue to comprise the majority of detected victims of trafficking across the world and perpetrators enjoy widespread impunity.
In November 2020, the CEDAW Committee published General Recommendation 38 on trafficking in women and girls in the context of global migration. This General Recommendation affirms as a key priority of States, both individually and collectively, to prevent women and girls from exposure to risk of being trafficked.
As a migrant women-led Network, the whole text of the GR 38 is crucial for us but, today in the context of the COALESCE Project, we would like to highlight the following four recommendations concerning profiting and assisting female migrant victims of trafficking