More must be done to help women and girl refugees and migrants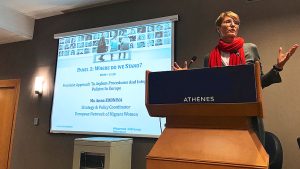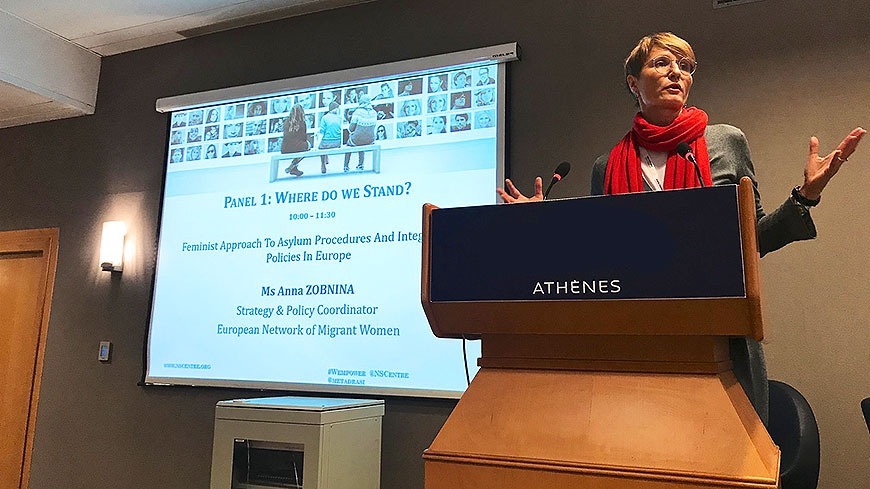 – Council of Europe, Athens, 3 October 2018 (source: Council of Europe)
At a Council of Europe conference today in Athens to focus on challenges faced by women and girl refugees and migrants, Anna Zobnina, Strategy & Policy Coordinator for the European Network of Migrant Women stressed that not enough is being done to care for the specific needs of women and girl migrants.
More should be done to construct facilities for women specific needs, she told some 100 participants, including government staff and NGOs dealing with refugees in both origin and destination countries.
Many more boys are being officially recorded as unaccompanied, but what about the girls, she stressed, pointing out that half of the refugee population is made up of women and girls: "Girls are going missing".
From female genital mutilation and forced marriage to human trafficking and rape, women and girls are the "most vulnerable" among the migrants and refugees, says José Rui Velez Caroço, Executive Director of the Council of Europe's North-South Centre, which organized the conference in cooperation with the Greek NGO METAdrasi-Action for Migration and Development.
At least 1 in 5 female migrants are estimated to have suffered gender based violence, stressed Lora Pappa, METAdrasi's president.
"Our workers, on islands, in hospitals, at schools and with social workers, have heard thousands of stories of gender based violence in both origin and destination countries," Pappa told participants.
Panel discussions to address gender-sensitive measures to better help women and girl migrants will take place throughout the two-day conference.
Participants will visit METAdrasi's accommodation facility for unaccompanied minors in Athens and the Melissa Daily Centre for Women (NGO).