ENOMW BOARD
---
PRESIDENT: Salome Mbugua

–  smbugua[at]wezeshadada.com
Native of Kenya and living in Ireland, Salome has over 20 years experience of work with women, children and youth in Africa and Ireland.  She is the founder of AkiDwA, the Migrant Women's Network Ireland and Wezesha, an African Diaspora NGO working with women and children affected by violence and conflict in Africa. Salome is the former vice chair of the National Women Council of Ireland and seats on HSE health intercultural strategy advisory group and Monitoring group on implementation of the National Action Plan on resolution 1325 on women in armed Conflict. Salome joined ENOMW board in 2014 and served as our vice-chair in 2016-2017.
---
VICE-PRESIDENT: Mina Jaf

–  minaraha88[at]gmail.com
Born in Iraqi Kurdistan and residing in Denmark, Mina is a grass-root activist and international advocate for the rights of women and girls affected by conflict and displacement with over ten years experience in community and advocacy work. She is the recipient of the Courage Award by Women's Refugee Commission (WRC) in New York and has recently founded Women's Refugee Route (WRR) – a Denmark based NGO that works across Europe, with focus on the countries with large numbers of refugees, to empower female refugees to become effective self-advocates and shape refugee, asylum and migration policies
---
TREASURER: Catherine Mahoro –  cmahoro234[at]gmail.com
Accountant by profession, Catherine has been in Financial and NGO sector for over 12 years. In Ireland, she sat in various boards including Vocational Education Centre (VEC), Integrating Ireland and AkiDwA. Cathy is an entrepreneur, Founder of Down to Basics (DoToBa), a network of Immigrant Entrepreneurs and Innovators in Ireland and a founding secretary of Kenya Ireland Diaspora Savings and Credit Co-operative Ltd. She has a BA from Kimmage Development Studies in Ireland and also studied in Community Development and Influencing Policy. She joined us with an expertise in Finance, a strong track record in Fund Raising, Strategic Planning and a lot of Charisma.
---
BOARD MEMBER: Noura Raad – raadnoura[at]hotmail.com
Born in Beirut, Lebanon, Noura is a legal expert based in France teaching at the Faculty of Law of Aix-Marseille where she's doing her PHD on the status of women in comparative criminal law. She is the presindent of Aix-en-Provence section of Forum Femmes Méditerranée,  focusing on the flaws in the law and policy leading to discrimination against women in the Euro-Mediterranean countries. As a militant feminist she engages in the legal advocacy for the women victims of violence. Noura joined the ENOMW in 2017 and works on the legal analysis within the network, to promote the rights of migrant women. She's also the convener of our membership group.
---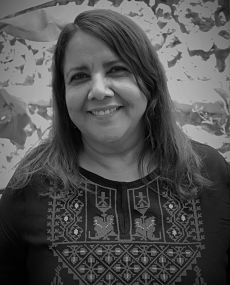 BOARD MEMBER: Lucy Polo Castillo
– asociacion.portimujer [at] gmail.com
Born in Barranquilla, Colombia, Lucy is a graduate in Psychology from the Universidad del Norte and in Immigration and Law from the University of Valencia, currently undertaking Intercultural Mediation at the University of Valencia. She is the founding president of Asociación Por Ti Mujer working on prevention, care and intervention with immigrant women in Valencia region. A feminist with over 20 years of experience in research, advocacy and activism,  she is currently the president of the Network for Support to Immigrant Women Victim of Gender Violence and of the Federation of Entities for Co-development and International Cooperation.
---
BOARD MEMBER: Inga Koralewska – 

inga[at]migrantwomennetwork.org
Born in Poland, Inga used to live in Ireland, Spain, Iceland and the UK and currently works as a researcher and teaching assistant at Jagiellonian University, where she is completeling her PhD research on the role of religiosity on women's reproductive decisions. She used to work as a promotion specialist in Warsaw-based Polish Migration Forum, where she developed initiatives that lead to dialogue of people representing various cultures. Their current projects support migrant and refugee mothers, transnational families, foreigners searching for a job in Poland and foreign children in Polish schools. Inga joined ENOMW board in 2016 and  is responsible for the network's communication and promotion.
TEAM MEMBERS

---
Strategy & Policy Coordinator:  Anna Zobnina anna[at]migrantwomennetwork.org
Born in St.Petersburg, Russia, Anna has over 10 years of experience in the area of intersectional feminist analysis of violence & discrimination against women, with specific focus on migrant women, sexual exploitation and care economy. She is a former Research Analyst with the Mediterranean Institute of Gender Studies and a selected expert with the European Institute for Gender Equality. She served as ENOMW chair in 2014-2017 and currently works on capacity building of the Network, strategic advocacy and strengthening inclusion of migrant women voices in the EU decision-making.
---
Brussels Officer:

Sinem Yilmaz
sinem[at]migrantwomennetwork.org
Born in Turkey, Sinem is completing her PHD at Ghent University, Belgium. Her area of expertise is the economic integration of migrant women.  She is a coordinator of the Academic Network of Belgium and volunteers in a number of initiatives on refugees and migrant women's rights. In the ENoMW Sinem works on the economic rights of migrant women and supports ENOMW coordinator in Brussels representation.
---
Media Officer: Pamela Palma Zapata pamela[at]migrantwomennetwork.org
Pamela is a native of Chile and moved to Poland in 2011. Trained in photography and video production, Pamela worked in the media sector, engaged in news-reporting, documentary-making and photography, and human rights projects both in Latin America and Poland. She is a committed feminist, passionate about the rights of migrant women and has been with ENOMW since 2014, working on the network's visibility and  media profile.
VOLUNTEERS
---
Maha Elkhari
– maha.elkheir [at] hotmail.com
Sudanese by origin and born in Belgium, Maha is completing her Master in International Relations: Conflict Resolution at UCL for which she is writing a thesis about the socio-economical integration of migrant women. Maha is very passionate about art, music and travel. During her Erasmus she took an active part in various Social Erasmus Association, such as 'Refugee Welcoming Day'. In ENOMW she is assisting our Brussels Officer, Sinem Yilmaz and working on the area of right and discrimination of Women of African Descent.
---
 Maria Bondarenko – mariabondarenko[at]gmx.de
Born in Ukraine, Maria is completing her Master in European Public Administration in Germany. Working experience in the immigration office of a German town has drawn her attention to the legal and bureaucratic struggles migrant and refugee women have to face when trying to find a new home. That's why she is passionate about promoting equal treatment, equal rights and better integration for those women. Maria is assisting ENoMWs Brussels Officer, Sinem Yilmaz, who supports her in writing her thesis on the implementation of the Istanbul Convention in selected EU-countries.
---
Asha Allen  – ashaallen7 [at] gmail.com
Of Caribbean decent, UK native living in Belgium, Asha is completing her second Masters degree in European Studies: Global interactions at KU Leuven. She studied in the US and UK, specialising in civil liberties, human rights, international law and policy analysis on the EU VAWG. Asha is passionate about tackling the challenges facing migrant & refugee women, particularly those facing sexual exploitation. In ENOWM Asha is researching the escalating situation in West Africa/Italy, where women are being trafficked into sexual slavery to satisfy European demand and to fund the ongoing civil unrest in Nigeria
---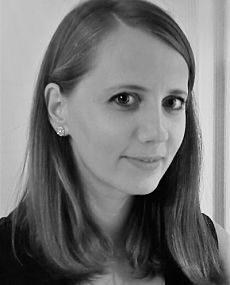 Nicoleta Ursescu – ursescu.nicoleta[at]gmail.com
Born in Romania, Nicoleta is completing her Master in Refugee Protection and Forced Migration Studies at University of London. Her thesis research will focus on the socio-economic integration of refugees in urban areas of Senegal, country in which she worked and volunteered for the past two years. Nicoleta is passionate about human rights of migrant and refugee women, women's empowerment through entrepreneurship development and, solution on combating violence against women. In ENOWN, Nicoleta is researching on the effects of violence and gender discrimination on the mental health of migrant and refugee women.