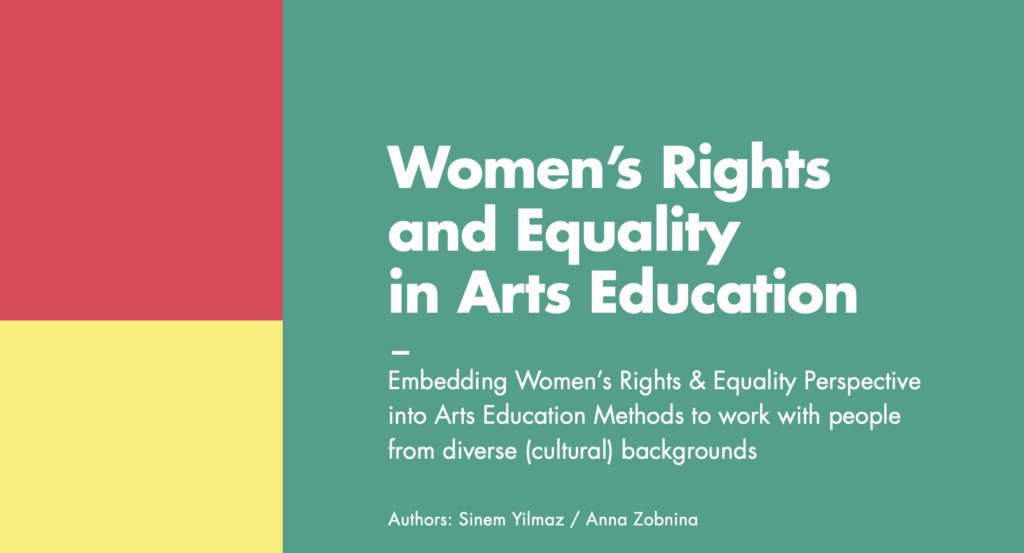 TOOLKIT Women's Rights and Equality in Arts Education - Embedding Women's Rights & Equality Perspective into Arts Education Methods to work with people from diverse (cultural) backgrounds
This training module was developed by the European Network of Migrant Women, in the frames of the Erasmus+ funded project, Get Close to Opera, to strengthen the knowledge and skills of art educators so that they can embed women's rights perspective into their teaching methodology. This module is designed first of all to take participants through basic concepts related to women's rights and feminism. Through exploring gender stereotypes, it also aims to analyse how gender roles and expectations are socially constructed, not biologically determined. The module then examines how gender stereotypes intersect with other factors such as age, ethnicity, race, class, culture, religion. Following this, a series of exercises will help participants to understand the importance of these main concepts. The module concludes with an analysis of the importance of embedding feminist and women's rights perspective methods in art education with migrant/refugee groups and wider social benefits that can be derived from it. The module also aims to tease out the problems that might arise in case of lacking women's rights-based approach in art education.

The model is available in five languages: English, Italian, French, Spanish and Greek.
READ MORE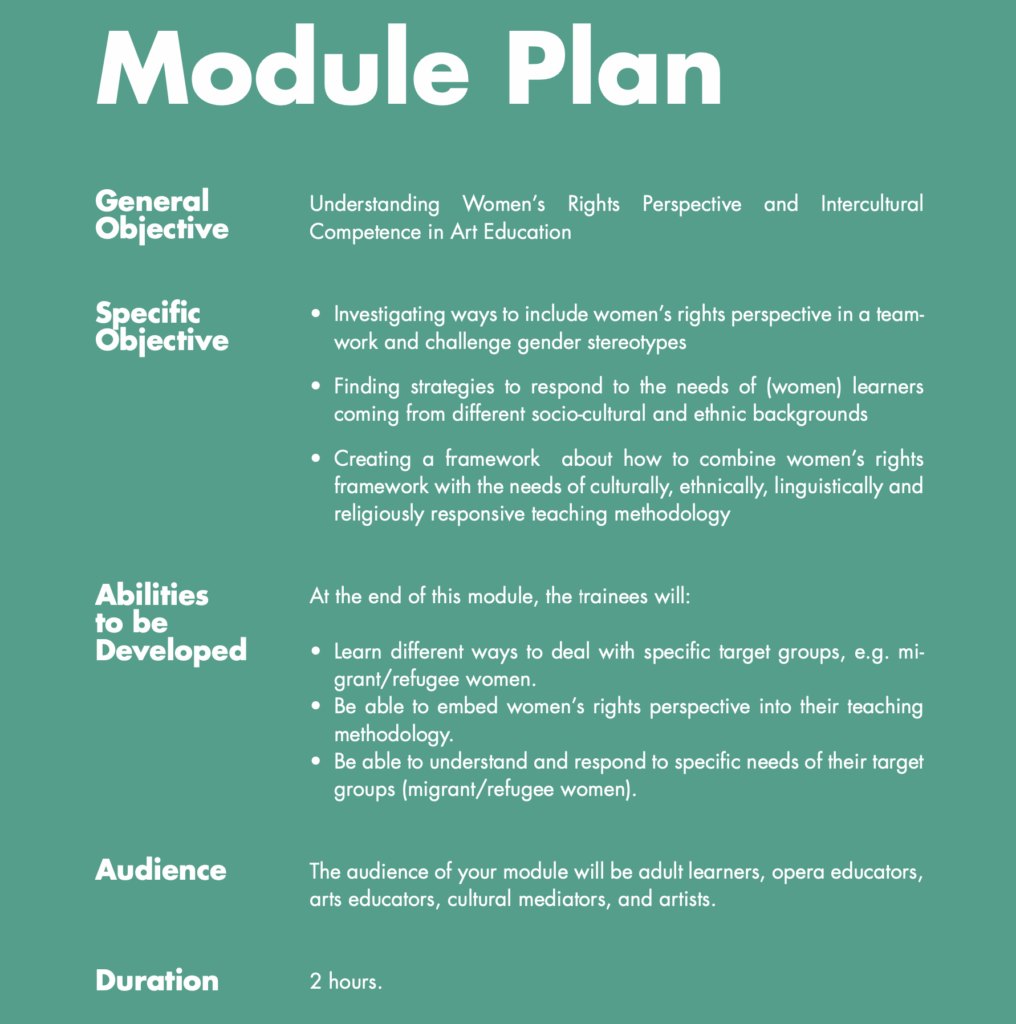 About Get Close to Opera Project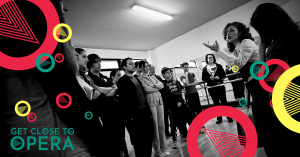 Co-funded by the Erasmus+ programme of the European Union
Twitter: @getclosetoopera #getclosetoopera |  info@getclosetoopera.eu
Visit Project website: www.getclosetoopera.eu
---
The GET CLOSE TO OPERA project developed inclusive and multicultural arts education and training programmes seeking to support best practice in migrant and refugee contexts. The training methodology used Multiple Intelligence Theory and focus on Opera as the delivery artform.
GET CLOSE TO OPERA is inspired by Opera as an artform that embraces multiple languages and engages it's audiences emotionally through music. We believe that through Opera we can unleash the potential to reach across barriers, creatively communicate, and explore what we have in common.
GET CLOSE TO OPERA recognises the wide range of activity that has already been created in this context, and seeks to engage with Opera houses, Opera companies, singers, musicians, Opera creatives, dancers, actors, cultural mediators, facilitators working through the arts in migrant and refugee contexts, and educators interested in non-formal education methodologies.
---
Through this project we tried to open the doors of Opera Houses reshaping them into laboratories for inclusion and social innovation, cultural exchanges and learning.
For everybody.
---
PROJECT STAGES:
Over the period of two years, we developed and tested with them a new methodology, which applies the Theory of Multiple Intelligence to Opera.

After a preparatory research phase, we designed and training programme for educators and trainers, which took place in Matera (Italy) in 2019.

We then applied the methodology developed through a series of pilot actions involving migrants and refugees that will be carried out in Italy, Spain, Greece, Belgium and United Kingdom.

We shared our experience and our tools on an online platform open with all those who wish to experiment and share the GET CLOSE TO OPERA methodology throughout all Europe.
---
PROJECT ACTIVITIES:
Competence framework for Opera & Arts educationalists, with a focus on inclusive education

Training package on how to apply the Multiple Intelligence Theory (MIT)  and  Opera to the development of inclusive educational projects: educators from across  Europe meet  to design and test  the methodology in Matera,  European Capital of Culture in 2019  

Pilot Learning Modules for Opera & Arts educationalists based on MIT, that will be tested with migrants in

Italy, Spain, Greece, Belgium and United Kingdom.

Transmedia Manual for the application of MIT in multiple contexts

A open Social Learning Platform for Opera / Arts educationalists

Policy document for Opera Houses & Cultural organisations
---
PROJECT PARTNERS: