Changing the System: Enhancing Participation of Young Migrant and Refugee Women in International Political Processes through Intercultural Feminist Action-Research
We are happy to have concluded a new collaborative project, led by the Radical Girlsss - the young women group of ENoMW - jointly with the Science Po University in Paris, dedicated to building political participation and leadership of young migrant and refugee women. The project was supported by Women Forward International and had three main objectives:

(1) to produce a research documenting the obstacles that young migrant women face in political participation;

(2) to conduct a participatory action oriented workshop together with young migrant and refugee women;

(3) to produce a toolkit for young women's engagement with international process and frameworks on women human rights, through the lend of the Convention on Elimination of Discrimination against Women (CEDAW).

Read the report on the feminist workshops with young migrant women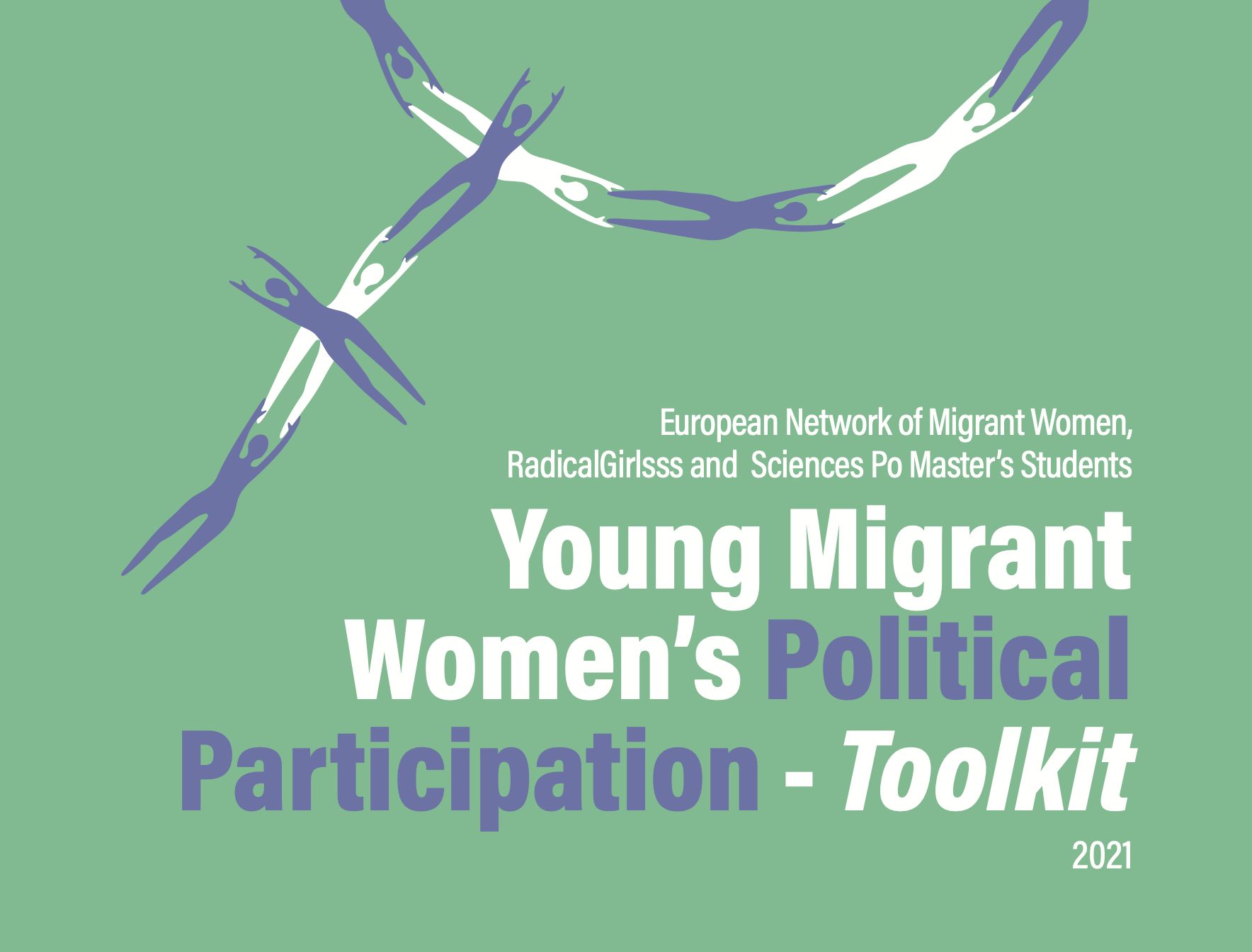 Based on the voices of young migrant women, the research of various stakeholders and the experience of seasoned feminist advocates, this toolkit was made for practitioners in the field of migration who are motivated to locate and promote the voices of young migrant women within their own organisation and to promote a more women and girls centred and intersectional approach.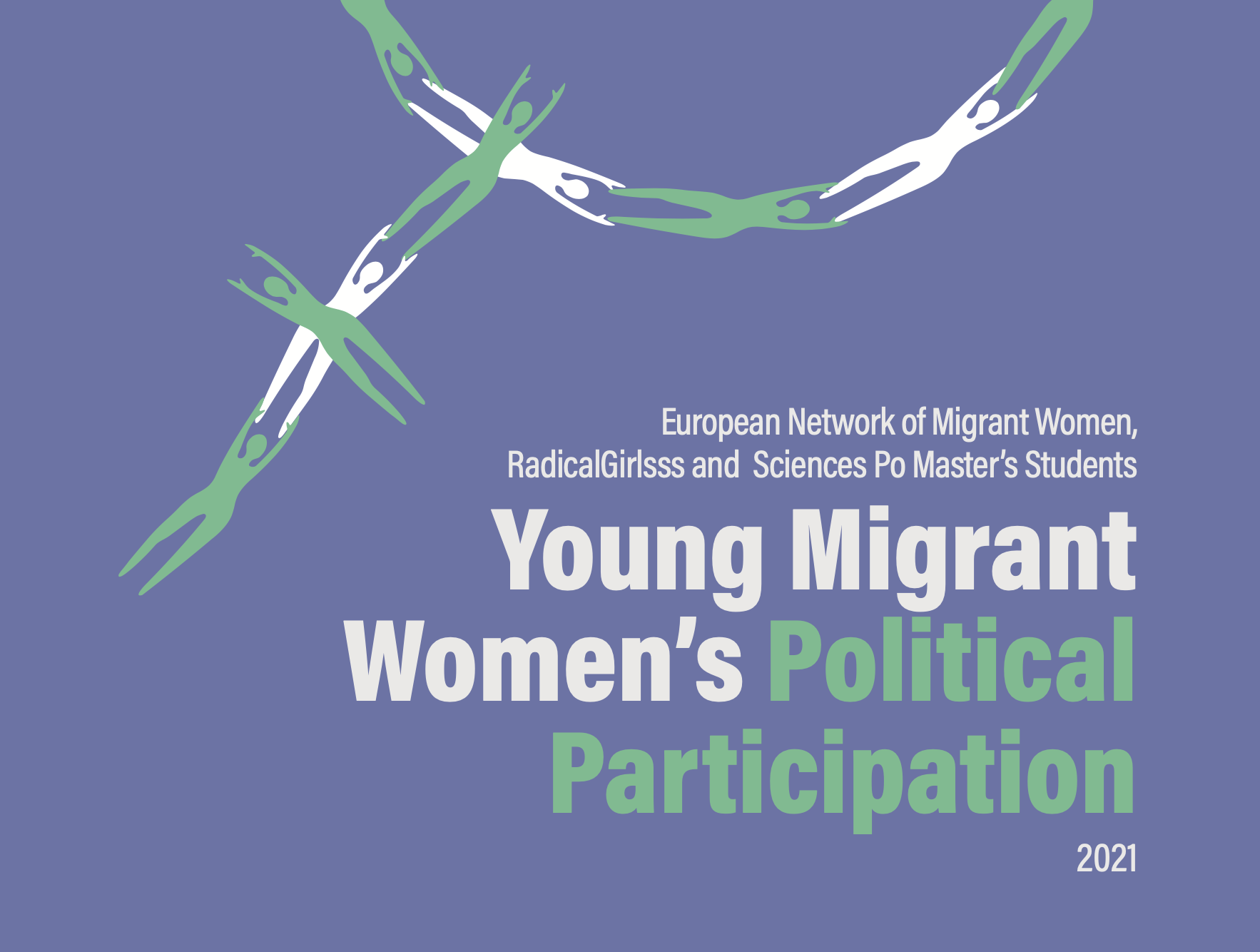 The centering of comprehensive gender mainstreaming strategies is critical in ensuring the political participation of migrant and refugee women and girls. It is essential in guaranteeing the full enjoyment of their human rights and achieving democracies that are representative. The report identifies the factors that hinder migrant and refugee women's participation in international decision-making processes and provides recommendations inspired by practices which have shown to be meaningful and promising.
Watch the ToolKit Launch Webinar: Demystifying International Bill of Women's Rights for Young Migrant Women and Girls