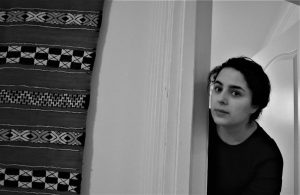 FEMINIST, REFUGEE, YOUNG WOMAN ACTIVIST
Brussels, 29 November
It is not a coincident that Mina Jaf, an Iraqi-Kurdish feminist, a refugee and a proud European resident, was awarded the prize in Youth Activism Category of 2017 Women of Europe Award.
Mina is a tireless advocate for the rights of women, with the focus of her work and activism on female refugees across Europe and beyond. In 2015 she founded her NGO Women Refugee Route, to empower migrant and refugee women to access their rights and to become effective self-advocates. Based in Denmark, Mina works in Greece, Italy and other locations with high numbers of refugees. In June 2017 she was elected the Vice President of European Network of Migrant Women to become a source of inspiration and wisdom for all of our members !
The Women in Europe Awards, created by the European Movement International and the European Women's Lobby, are handed out annually to honour women striving to advance the European project in their professional or private capacity as the role of women in the European project remains largely unrecognised. The awards highlight the contribution of women in promoting and advancing European issues, and to increase their presence and involvement in debates about Europe and its future.
Well done Mina and keep up your great feminist work !