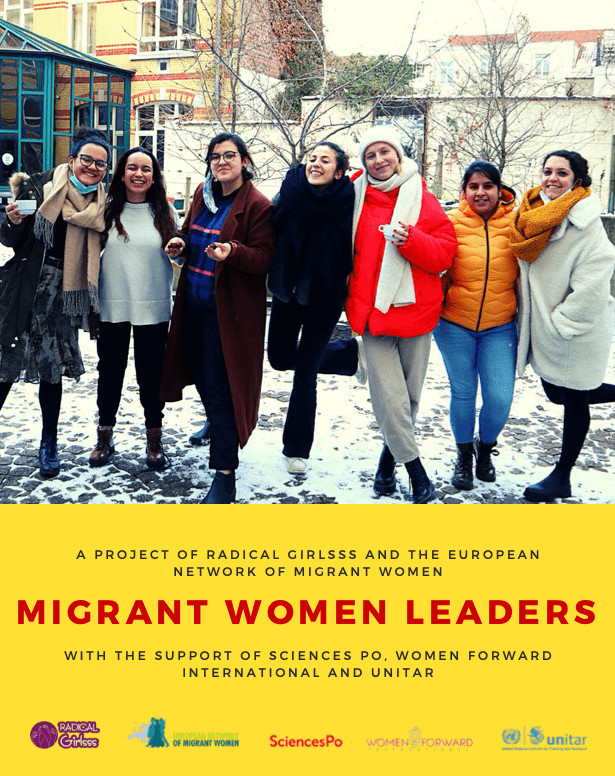 Until today, migrant and refugee women, especially the young amongst them, have been distanced from international frameworks and processes such as the CEDAW Convention, the Commission on the Status of Women (CSW) and the Beijing Platform of Action. Their low participation is determined by many factors, from legal and financial barriers to the lack of awareness about the existing mechanisms.
Migrant women are here and they have things to say. However, the failure to include their voices to the political agenda in a meaningful way leads to the overlooking of the subjects that concern them the most. This is why they need to be able to be active political citizens, take part in and really influence International decision-making processes. Without such participation, especially from the grassroots level, political processes risk being more and more detached from the reality of young women's lives. Furthermore, through their experience and intersecting discriminations, migrant and refugee women could bring to the table a cross-cutting and holistic view of systemic change that is much needed.
What factors hinder migrant and refugee women's participation in international decision-making processes? What changes are required?
To answer these questions we have, with our Young Women's group RadicalGirlsss, designed a feminist participatory action-research project with the Sciences Po Paris research program on gender equality, the PRESAGE and funded by Women Forward International. We brought together academic research and grassroot action in order to build bridges, have a comprehensive view of the subject and therefore truly assess how to have a positive impact on young migrant women's capacity and agency to engage in political participation.
Through this project, we organised a series of workshops with young migrant women. Most of the participants are now actively involved within our Network and with RadicalGirlsss.
This report presents our methodology.